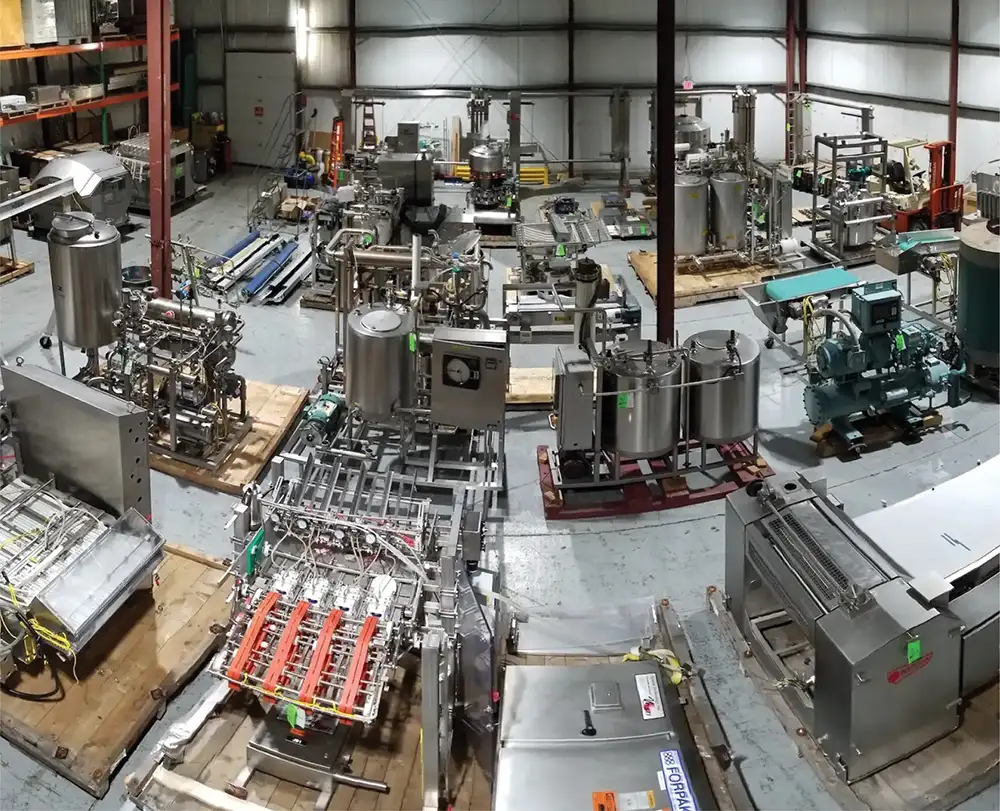 About M Davis Group
With over 60 years of experience, M Davis Group possess the skills and savvy that the world's largest CPG companies rely on to convert their assets to cash. Utilizing a uniquely client specific and AGILE approach to the industry, we employ Showroom, Multi-Location, Online and Live auction sales.
M Davis Group recognize that the auction business, bidding process and needs of our clients are rapidly changing. We were the first to develop, and continue to develop, a wide range of innovative solutions unrivaled in flexibility and results to meet these changes and provide solutions.
M Davis Group leverage decades of invaluable experience and relationships with a vision for tomorrow's auction industry.
Our Pillars
MDG Auction Showrooms
M Davis Group's clients sell their equipment from the MDG Auction Showrooms in our monthly and quarterly auctions to maximize recovery of investment in their assets. Upon arrival, M Davis Group immediately gave the equipment the TLC it deserves as all equipment is cleaned, staged and photographed in studio quality lighting. Additionally, when advantageous to the buyers and sellers, M Davis Group refurbish and repair equipment prior to sale. With over 100,000 SQ Ft and abundant secure outdoor space, no project is too large.
Multi-Location Auctions
M Davis Group's clients utilize our monthly Multi-Location auctions to sell their equipment. Clients consign as few as 1 item to as many as 1,000 items in our Multi-Location auctions. The auctions typically include 20+ sellers across North America and attract an international buying audience. All that is required are photos, asset descriptions, rigging and minimum bid prices. The Multi-Location auctions allow our clients to maximize return for the sale of their equipment while minimizing costs as the equipment is sold in place from their respective locations.
Complete Plant Auctions
M Davis Group are the experts in the field of industrial auctions. We offer a wide range of solutions for our clients to maximize returns while minimizing costs. Whether it be via our Showroom Auctions, Multi-Location Auctions or Complete Plant Auctions; we are the industry standard and consistently deliver exceptional results for our clients. When the world's largest CPG companies close a plant, they trust M Davis Group to deliver incomparable results selling the entire operation from floor to ceiling and receiving-bay to shipping-dock.
Appraisals
M Davis Group's licensed appraisers provide appraisal reports and itemized values of your machinery and equipment. MDG are uniquely capable of accurate assessments due to our long history selling industrial assets with a particular focus on CPG markets.